Today marks the 5th annual World Tuna Day – one of my favourites, since it's an opportunity for the world to celebrate me and my relatives, and who can argue with that! This day was originally conceived by eight Pacific Island countries whose waters are home to an abundance of the world's tuna, especially smaller tunas like skipjack. Fortunately, there is much to celebrate in the Atlantic for bluefin tuna like me this World Tuna Day.
At the 2015 meeting of the International Commission for the Conservation of Atlantic Tunas (ICCAT), the international body that manages tuna in the Atlantic Ocean and Mediterranean Sea, members agreed on two ways to chart a new course for tunas in the region.  ICCAT's management of Atlantic bluefin has historically plagued the organization, and impacted its credibility in high seas fisheries governance
Canada, in particular, holds a vital role in determining the fate of western Atlantic bluefin tuna like myself. Not to toot my own horn, but we are an important part of eastern Canada's history, culture and economy, and we play an important role as a top predator in the Atlantic Ocean. While bluefin is still not out of the woods, and there is more work to be done to protect me and my family, I still think it's important to celebrate when there's a step in the right direction.
Charting a New Course
Last year, ICCAT, with Canada helping to lead the way, agreed to start the process of developing new management procedures for tunas in 2016 which, when implemented, can help prevent problems of the past and ensure healthy, productive fisheries in the future. So great! Furthermore, ICCAT agreed on a more specific plan for albacore tuna as a first case study. These management strategies mean that countries and stakeholders agree ahead of time to things like overall objectives and target population levels, so that the actual process of setting quotas becomes automated rather than a political negotiation. Developing these management strategies will also help get the fisheries in line with Canada's Sustainable Fisheries Framework which guides conservation and sustainable use in Canada's fisheries. I'm hoping that fisheries managers get albacore wrapped up this year, and that they stay on track in developing this new approach for managing my population as well!
The gold standard in electronic catch monitoring
Just yesterday, on May 1st, ICCAT's electronic catch document system went into effect. This precedence-setting electronic system will replace a paper-based one and aims to decrease the amount of illegal catch. Illegal, unreported and unregulated fishing jeopardizes the health and rebuilding of bluefin tuna stocks and undermines the diligence of the fishermen who are following the rules. This new system can help to eliminate fraud, misreporting and illegal fishing and by requiring tracking of tuna at catch and trade. It's been great that Canada has been supporting the development of this system since the beginning and was ready to go by the deadline!
While there are still lots of reasons to be cautious regarding the future of my species, I am glad that this World Tuna Day, I have a few reasons to celebrate as well. Here's hoping that next year, I'll have even more!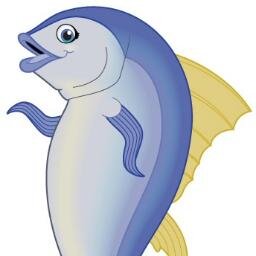 Tina Tuna is a Western Atlantic bluefin tuna who lives in Canada. She likes to spend her time chasing herring, tweeting and keeping tabs on Canada's management of her species.